Activities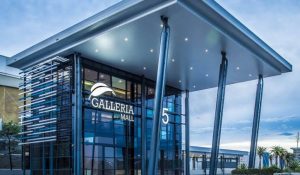 Galleria Mall
Situated on the sapphire coastline of Amanzimtoti, Galleria is a regional shopping centre deluxe. With a combination of retail giants as well as exclusive boutiques, entertainment, fashion, dining and more, Galleria offers a superb retail therapy experience. Along with its exciting entertainment mix and a varied retail component, the centre boasts 87 000sqm of retail space, 5700 secure parking bays, and an easy-to navigate layout. For the all-in-one shopping experience – convenience & entertainment in a safe, modern shopping environment. Whether it's shopping for everyday essentials, a search for something stylish, or just a fun night out, Galleria is the place!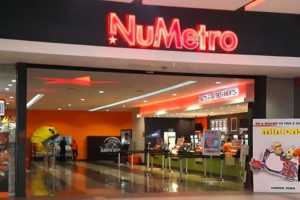 Galleria offers NuMetro Cinemas, a genuine Ice Rink, Children play area, Carnival Kingdom, Epic Karting and Galaxy Bingo.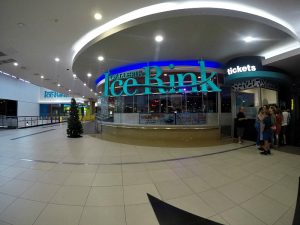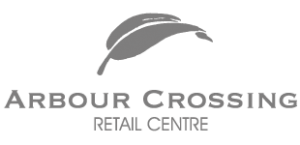 Arbour Crossing Retail Centre is a value centre offering home furnishings, convenience shopping, factory shops and more. The Lifestyle Centre is situated right next to Galerria Mall for an easy and effortless shopping experience.
Durban Botanical Gardens
Africa's Oldest Surviving Botanic Garden
Entrance to the Gardens is free. Be sure to check operating times on their Website as it depends on season.
The Durban Botanic Gardens (Est. 1849) is currently Africa's oldest surviving botanic garden and remains a national and local City asset actively contributing to plant conservation and plant-based education.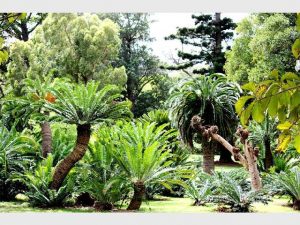 PHYSICAL ADDRESS
9A John Zikhali Road, Berea, 4001
Contributions and donations
SAB Prosepection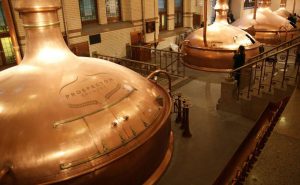 When you visit the brewery you can enjoy a daily guided tour when you are take through the brewing and packaging process, after the tour you'll be invited to enjoy an ice cold beer in the brewery's pub. If you contact them in advance you may even be able to arrange a beer tasting and appreciation session. Find our more here.
Suncoast Casino
Suncoast is one of Durban's most exciting and fun-filled destinations. Come and hang out with friends or spend quality time with the family while you enjoy the perfect mix of sun and sea, and some of the best entertainment right on the Durban beachfront.
Whether you live in Durban or are on holiday, Suncoast is the perfect place to enjoy family fun. You can watch the latest blockbuster movie releases at Suncoast Cinecentre or take the kids to The Magic Company where they will be entertained for hours playing arcade games. You can also enjoy some of the best shows, entertainment and events in Durban at The Globe and
The Barnyard Theatre
right here at Suncoast.
Embrace the Durban vibe with a great night out or a day at the beach. We have over 20 restaurants and fast food options for you to choose from while you're out and about– so whether you are in the mood for take-out or fine dining, you'll find a menu that works for you.
uShaka is situated on Durban's Golden Mile and a short 20 minute drive from Happy Days in Amanzimtoti. uShaka brings together cultures, like no other place in Africa – into a safe, secure and clean environment that resonates the sound of fun, laughter and the spirit of togetherness.

DID YOU KNOW?
We sell uShaka Tickets at a discounted price in our reception area. The tickets are only available to our Holiday Makers. One of the many perks, when you stay with Happy Days Holiday Flats.
VALENTINO'S
Valentino's is a cool little shop and restaurant with take away options right on Toti Main beach. Their Soft Serves are not to be missed. You can also book Surfing Lesson from their shop, as experienced surfers stand ready to assist your new learning experience.
Oribi Gorge Nature Reserve
Explore this beautiful Nature reserve with you family. a Perfect outing for the day. Enjoy numerous idyllic picnic spots on the banks of the river. Many delightful walks and self-guided trails to the scenic spots in the reserve have been laid out.Details of these walks may be obtained from the reception office.
Wildlife to be seen in the reserve includes species such as oribi, bushbuck, and common reedbuck, blue and grey duiker. Leopards have also been spotted in the area. The abundant birdlife in the reserve makes bird-watching a rewarding experience. Private operators conduct a variety of activities in the area, the Gorge swing being most popular with thrill seekers. Contact Dirty Boots if you are interested in jumping here.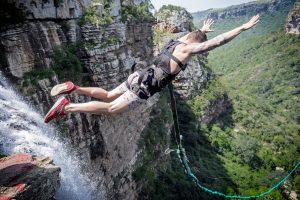 Go Bananaz
A place where the kids can come and play. Water Fun on the Super Tube and Water Slide, learn balance and coordination on the Air Gym, Jump on the Jumping Mat or take a spin on the Ferris Wheel. Most importantly a place to "GoBananaz" in a safe and controlled environment. The well designed park is compact and has much to offer enough awesome fun to keep your little ones entertained all day long. For more information and pricing visit their website here.
Amanzimtoti Bird Sanctuary
The Amanzimtoti Bird Sanctuary is a popular attraction. It consists of a large expanse of open shimmering water surrounded by rolling lawns. Gardens are on the one end and indigenous lush forests on the other.
An effortless 30 minute self-guided trail winds itself through the forest and is a haven for birdlife. One has an opportunity of sighting many of the 150 bird species in the sanctuary including the resident Spurwing Geese, White Faced Duck, Greenback Heron, Giant Kingfisher and Hamerkop.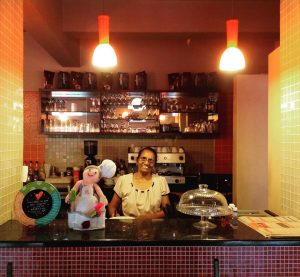 Giselle's Kitchen
Situated next door to Happy Days, Giselle's provides our Holiday Makers and Toti Locals with the best home cooked meals in town. Enjoy breakfast outside or order Take always and enjoy your meal at home. Ask us about our special B&B options in reception. We have meal Packages available for special events groups and contractors who stay with us regularly.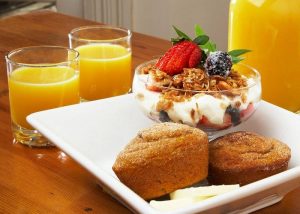 Giselle's Kitchen comes highly recommended by the Amanzimtoti community. To find out more visit her Facebook Page here:

Illovo Nursery
Greg and Adele Jolliffe owners of Illovo Nursery since 1980. Stockists of plants,pots and all gardening accessories. Illovo nursery has a Tea Garden, Pet Shop and Petting Zoo, Kids Area, Illovo Wholesalers, stockists of poles, slats,picket fencing.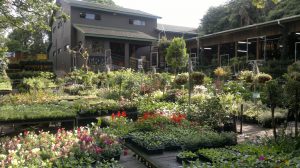 Join them every Saturday and Sunday for their Fresh Produce Market where locals sell organic and hand made goods. See their Facebook Page here.
Crocworld is a conservation centre who's focus is mainly reptile species. It is a place where everyone can immerse themselves in- and reconnect with nature, on KwaZulu-Natal's spectacular South Coast. Fun for the whole family with a variety of activities to keep you busy for the whole day. Check out their website by clicking on the Crocodile Picture to find out what's in store.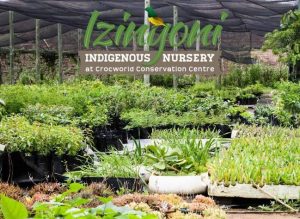 The Thirsty Whale

A very popular watering hole for the Locals in Toti and within walking distance from Happy Days Holiday Flats. Situated on 'Toti main beach next to Splash Water World, it provides the perfect view site to watch the kids having fun on the slides whilst enjoying our warm hospitality.
• Sports on the Big Screen
(Biltong & Braai Packs available)
• Corporate Functions
• Karaoke & Live Entertainment
• Daily Promotions & Specials
• Affordable Pub Fare
Aliwal Shoal
The Aliwal Shoal is a rocky reef which is the remains of an ancient sand dune approximately 5 kilometres off the coast of KwaZulu-Natal, South Africa. The reef is inhabited by many kinds of hard and soft corals and a variety of tropical and subtropical fish species. Aliwal Shoal has diverse marine life, including large predators, and is popular as a recreational scuba diving destination. The Shoal is known especially for its abundance of Grey nurse sharks (known locally as ragged tooth sharks or "raggies") between July and November when the sharks congregate there to mate. Information pamphlets available from reception.
Lords and Legends

A winner, kid friendly establishment favoured by the Locals. Lords and Legends was established over 15 years ago in Amanzimtoti, South Coast by a legend, Bruce Lithgow. Bruce had a vision to create a social, viby & enjoyable dining experience for locals and visitors. Delicious food, drinks and entertainment. Viby, sporty, fun for the whole family venue. With "something to do 7 days a week" visit their website to see what events are taking place!
Crossbar – Toti Rugby Club
CrossBar is a unique little sports bar with a pizza oven! Situated at Amanzimtoti Rugby Club and offers a great vibe in a child friendly environment. They serve, hands down, the best pizza in town. For more information check out their Facebook page here.