Updated: 22/07/2020
Meet the Happy Days Team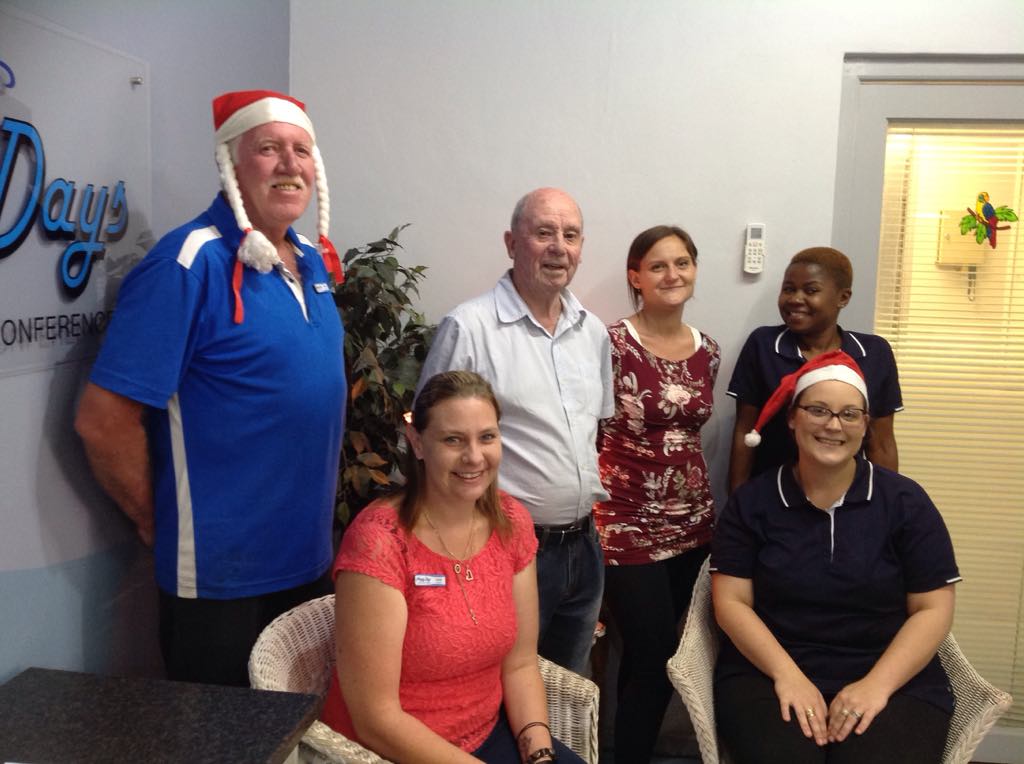 Your friendly Happy Days Team.
From left to right: Steven Pretorius, Doug Smith, Dané Koekemoer, Thobile Ndelu Front: Louise Prinsloo, Nattassha Mellet.
Know your Team
Steven Pretorius
-Building Manager
Dané Koekemoer
-Social Media & Marketing
Thobile Ndelu AKA "Princess"
-Reception
Louise Prinsloo
-Manager: Holiday Pool and Guest relations
Nattassha Mellet
-Reception & Reservations
Meet our friendly housekeeping staff. Most of our staff members have been working at Happy Days Holiday Flats for 20 + year and collectively they have over a 100 years of experience in the service industry.